Private Chef
Cooking for me is a passion and, after many years spent in the kitchen of restaurants, I have decided to try the outdoor world, making myself available as a private chef. At the beginning, naturally, I used the stoves in the houses of friends and here I became passionate about these occasions of greater intimacy. The client is no longer a client, I go into their house, I pick up on habits, life styles, and together we build a dinner, a work lunch, and a party.
It becomes a sartorial and personal work.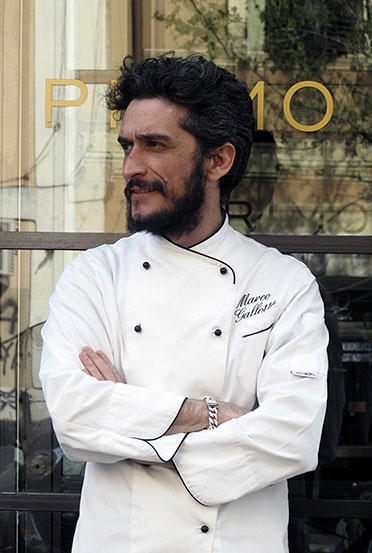 MARCO GALLOTTA
Marco Gallotta, born in 1974, has always been a chef. He has an inborn passion for cooking and is always searching for products that our fantastic territory can offer. A search for products and flavors that has left a mark in his training and professional journey.
Private home dinners with attention to every detail
Organizing private home dinners means stepping into the habits, tastes and passions of the customer that stands before you. The choice of products is fundamental, as is the pairing with wines. My restaurant Primo al Pigneto has a wine cellar with more than 400 labels, ranging between white, red and sparkling wines, Italian and French. A selection made with passion and knowledge. This passion is now available for those who want a private home dinner that's unique from every point of view.